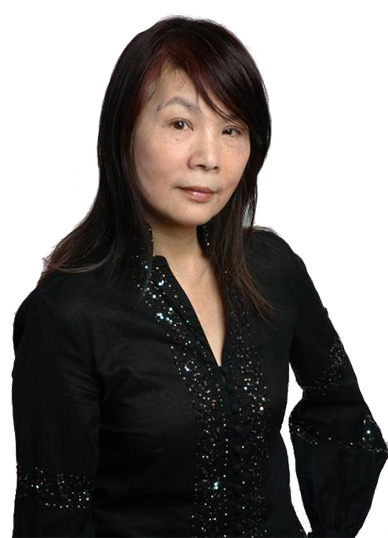 Nancy LOO (HONG KONG)
*Honorary Advisor
Artist, Pianist, Educator
Ms. Loo attended the Julliard School on scholarship, where she studied with Adele Marcus. After graduating with her Masters degree, she studied with Vlado Perlemuter in Paris and Guido Agosti in Italy. She has won awards at numerous competitions, including Premio Jaen and the Marguerite Long International Competition in Paris. She won first prize at the Fourth Rina Sala Gallo International Competition in Monza in 1976. She was a recipient of the "Ten Outstanding Young Persons Award" in Hong Kong, in 1978.
As a pianist, Ms. Loo has given recitals and performed with orchestras in Europe, North America and Asia. In addition to founding the piano and woodwind sextet Les Six, she has worked with numerous local and visiting artists in chamber music concerts. She has played piano parts on the soundtracks of several Hong Kong films and television series. She has just finished recording a CD of the complete Hungarian Dances by Brahms with violinist Leung Kin Fung.
Ms. Loo is the presenter of Belle Nuit and Children's Corner on RTHK Radio 4. As a narrator, she has performed in Peter and the Wolf with the Moscow Philharmonic Orchestra, Babar the Elephant and Carnival of the Animals with the Hong Kong Sinfonietta, and The Blue Planet LIVE with the Hong Kong Philharmonic Orchestra.
Ms. Loo's service to the community through music was first recognised when she became a recipient of the Ten Outstanding Young Persons Award early in 1978. She received the HKSAR Medal of Honour in 2010, and was honoured as the Artist of the Year (Music) by the Hong Kong Arts Development Council in 2016.Ms. Loo currently teaches at the Hong Kong Academy of Performing Arts and the Chinese University of Hong Kong.